iOS SDK
Offer Wall
Earn More by Letting Users Choose How They Earn Your Rewards!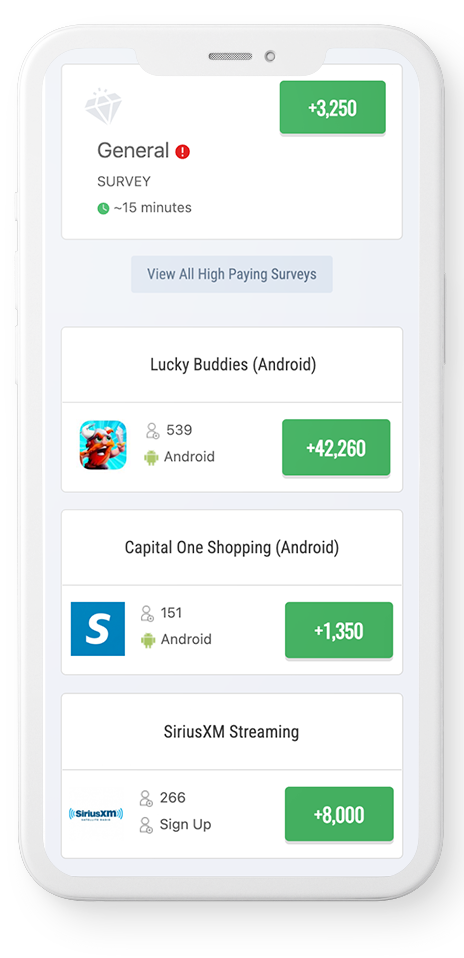 Apps, videos, surveys, and more… Offer Wall features a variety of easy-completion offers.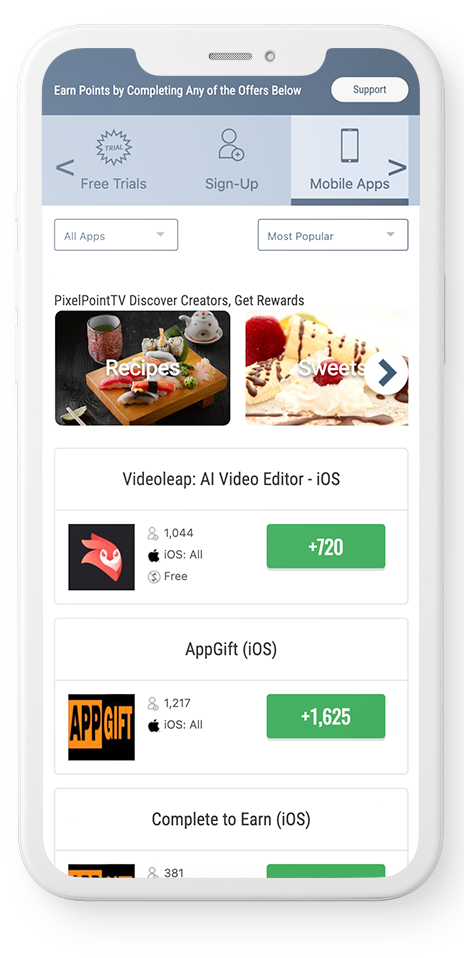 Users can easily find their favorite offers via intuitive sort and filter functions.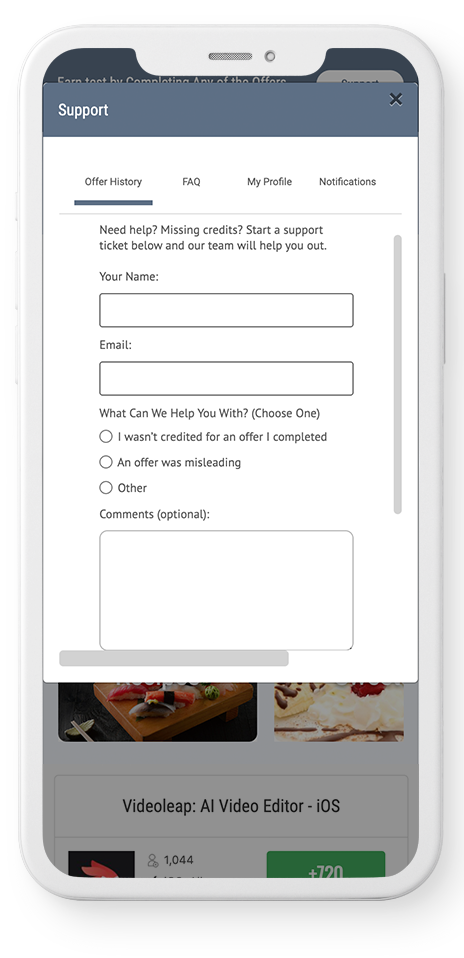 We provide direct email support. We'll handle crediting issues and help users navigate your Offer Wall.
Our innovative Offer Wall technology creates a new revenue stream for your app by letting users complete offers in order to earn in-app items. We provide multiple offer formats to allow users to choose how they earn, as well as high fill rates to make sure quality offers are always available. Offer Wall's strong offer set, combined with direct user support, allows you to earn up to $90 eCPMs. Offer Wall can be easily integrated into your app via SDK, API, or WebView.
Ready To Get Started?
Continue to Profile Setup below to begin integrating our Offer Wall. Our SDK also includes Market Research solutions.